Page Content
Image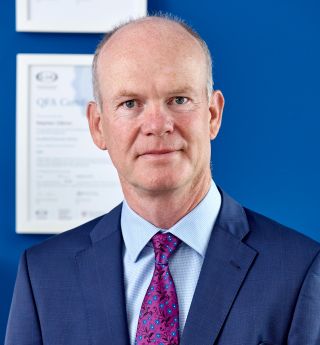 Text
Stephen Gillmor
Starting work with Aviva in 1987 Stephen worked with them for ten years and in 1997 he left to set up his own brokerage providing financial advice. That company was called O'Reilly Cullen Gillmor. This was a very successful venture which grew and expanded and in 2007 that company merged with Campion Insurance where Stephen sat on the Board and ended up running the Financial Services side of that business.
After a prosperous and exciting ten years with Campion, where the company grew to employ around 200 employees, Stephen decided he wanted to return to offering financial advice on a consultative basis. He saw the benefits of having a long term partnership with his clients that would greatly benefit them while providing him with a new challenge. Setting up his own company he has worked closely with his many clients since 2017, some of these clients are with him now for over 30 years.
Originally Stephen qualified as a Qualified Financial Advisor (QFA) and subsequently also as a Retirement Planning Advisor (RPA). He maintains and updates his knowledge by constant attendance at regulatory and industry meetings including meeting regularly with Investment managers and technical experts to ensure the advice offered to his clients is up to date and appropriate. A member of Brokers Ireland and the Trusted Advisor Group helps here, as does membership of the Life Insurance Association.
In his personal life Stephen lives with his wife Ciara, a Doctor and his three children. He is a keen golfer and keeps fit by playing soccer and taking long walks with his dog. When he can he loves getting to Sligo where his family lives.
Text
Mags Meehan
Mags Meehan works with Stephen and is a key person in Gillmor Pensions and Investments. Mags worked for many years as a manager with AIB and is a fully qualified QFA. Within the company Mags fulfils many roles, looking after client updates, fund switches and general advice and administration of our client arrangements.